Neil Petchers
President, Chief Executive Officer
Neil Petchers has been the President and Chief Executive Officer of NORESCO since 2005. Under his leadership, NORESCO has implemented major energy efficiency, renewable energy, and infrastructure upgrade projects for government and private industry clients throughout the U.S. and as far away as Guam, Alaska, and Japan. His projects have spanned more than 100 different modern energy efficiency and renewable energy technology applications, from high-efficiency chillers, boilers, HVAC and a range of conventional technologies, to innovative daylighting, cogeneration, fuel cells, wind turbines, and photovoltaics (PV).
Mr. Petchers previously held several management positions in the utility, consulting, engineering, and design-build contracting businesses. His utility industry experience includes development and management of both supply- and demand-side management programs, including conservation, environmental planning, cogeneration, and other alternative energy technologies.
With over 25 years of experience in the development and implementation of performance-based energy and resource cost reduction projects, Mr. Petchers has emerged as a recognized industry leader in energy efficiency and renewable technology. His book, "Combined Heating, Cooling & Power Handbook: Technologies & Applications; An Integrated Approach to Energy Resource Optimization" is used throughout the industry and as the basis for various courses, including The Association of Energy Engineers' Distributed Generation Certified Professional program. His first publication, "Cogeneration: Working One Fuel Twice" was published for the Cogeneration Coalition of America in 1983. He has also contributed multiple chapters to the "Encyclopedia of Energy Engineering and Technology," published in 2007.
Mr. Petchers' career has been punctuated by his involvement in various initiatives for public benefit. In the mid-1980s he began a project to apply state oil industry overcharge funds to upgrade the energy efficiency performance and living conditions of low-income apartments, creating benefits far greater than using the funds for one-time bill payments as they had traditionally been used. The State of Connecticut recognized this work with their Energy Innovation Award in 1987. Mr. Petchers also worked with Community Action Agencies and Boys and Girls Clubs of America, running programs to train and pay inner-city residents to work in neighborhood teams implementing building envelope upgrades and educating residents about energy savings practices. Mr. Petchers is also personally working on initiatives in remote African villages to improve cooking stove energy and environmental efficiency and to implement solar PV technology.
Mr. Petchers earned a BA at Brandeis University and holds a MS in Energy Management from New York Institute of Technology where he was also recognized with the School of Management's "Energy and Environment Award" for outstanding Academic Achievement in Graduate Studies in Energy Management.
David G. Mannherz
Chief Financial Officer and Executive Vice President
Mr. Mannherz has been with NORESCO for over 19 years, serving as Chief Financial Officer and Executive Vice President for the past six years. He is responsible for all financial, accounting, information technology, legal, human resources, and general administrative functions for the organization. Prior to his appointment as CFO and EVP, Mr. Mannherz served as EVP in charge of finance, accounting and information technology, while maintaining front-line responsibility for the management of performance contracting within the state and local government, correctional, K-12 public schools and higher education markets, and the facility services group.
Mr. Mannherz has held management positions at Johnson Controls and ABB, and was Vice President of Sales and Marketing and a managing partner of Scallop Thermal Management, prior to its acquisition by Equitable Resources, Inc. in 1997 and merger into NORESCO. He is recognized for his substantial energy industry experience servicing federal government, municipal and institutional clients, having financed more than $1 billion in energy projects.
Mr. Mannherz holds a BS in Mechanical Engineering from Lehigh University and an MBA in Finance from Columbia University.
Randall Clark
Senior Vice President and General Manager
Mr. Clark has 20 years of experience in the energy services industry and has been part of the NORESCO team for over 17 years. He is responsible for managing the Energy Services (ES) business unit for NORESCO's performance contracting business. This includes all non-federal government customers with whom NORESCO conducts business.
Mr. Clark's key responsibilities include direction of financial analysis for each customer, reviewing customer agreements, and managing the new business development functions within the ES business unit. He oversees all aspects of non-federal project service delivery, from development to engineering, construction, savings measurement and verification and operation to ensure overall project quality, integrity and customer satisfaction.
Mr. Clark began his career as a project engineer working for an energy efficiency consulting firm where he specialized in the delivery of energy audits as part of the Department of Energy's Technical Assistance Program.
Mr. Clark earned a BS in Mechanical Engineering at Pennsylvania State University and holds an MBA from the University of Pittsburgh's Joseph Katz School of Business.
Michael S. Beccaria
Senior Vice President and General Manager, Performance Contracting
Mr. Beccaria, Senior Vice President and General Manager of Performance Contracting, has been with NORESCO for over 23 years, with a primary focus on the development and implementation of NORESCO's federal business. His responsibilities include overall management of resources for the qualification and negotiation of federal project opportunities. He oversees the execution of all project development activities, from the performance of initial facility audits through the measurement and verification of project savings over the contract term. Mr. Beccaria has extensive experience working with federal agencies to develop successful energy projects, both domestically and internationally.
Under Mr. Beccaria's leadership, the company has developed methods and procedures tailored to the unique requirements and expectations of the federal government. As a result, NORESCO's project offerings are comprehensive, customized solutions that capture the experience and lessons learned from over 20 years in the marketplace. Overall, Mr. Beccaria has helped numerous agencies, including the Architect of the Capitol, Department of Energy, Department of Defense, and other branches of the federal government, implement energy infrastructure projects that will save nearly $2 billion in energy and operating costs.
Mr. Beccaria holds a B.S. in Finance from Sacred Heart University.
Natasha Shah
Vice President, Federal Business Development
Ms. Shah, Vice President, Federal Business Development, is one of the most recognized and respected members of the federal ESPC community and serves as board chair of the National Association of Energy Service Companies (NAESCO), the industry's foremost trade association. Leveraging more than 20 years of performance contracting experience, Ms. Shah develops and implements sales leadership that supports the strategic objectives of federal-building stakeholders and drives NORESCO's business growth.
Ms. Shah coaches sales and project development staff to identify and secure federal market performance contracting opportunities, and she leads high-level sales, client development and retention, and advocacy of needed legislative efforts. As a senior point-of-contact to clients and agencies, she is accountable for overall customer satisfaction. Her management style is informed by progressive and extensive experience working with teams to develop energy projects across a range of business types, vertical markets, and agencies.
After early-career success as a senior sales executive at Siemens Building Technologies, she was promoted to direct Siemens' federal energy and environmental solutions group. There she gained additional complex sales experience with contract vehicles that are still crucial to manage energy and water use in federal buildings--the Department of Energy IDIQ, the Army Corps of Engineers ESPC IDIQ, and Utility Energy Service Contracts. Ms. Shah later served Southland Industries as a vice president responsible for brand recognition and financial performance for a new, energy business unit, including organic growth in the federal government market.
LEED AP® credentialed, Ms. Shah holds a B.S. in Biomechanical Engineering from Louisiana State University.
Bill Z. Foster
Vice President, Business Development
Mr. Foster has more than 25 years of executive level business experience including fifteen years in the development and maintenance of customer relationships in the energy services industry. At NORESCO, Mr. Foster is responsible for staffing and directing an account team that excels at the development of energy solutions that meet the energy efficiency, infrastructure and sustainability objectives of state, municipal, and county government, as well as commercial customers.
Mr. Foster began his career in research and development, during which time he earned two United States patents in polymer chemistry. His entrepreneurial background includes successful start-ups such as the formation of an ESCO for a large Southeastern utility where he served as Executive Director. He was previously the CEO of a national energy/facility management software and DDC controls company focused on the state, local and county government markets. In addition, he has served as the performance contracting team leader for a major energy management controls manufacturer.
Mr. Foster studied at the School of Science and Math, as well as the School of Economics at the University of South Carolina where he earned his Bachelor's degree. He has also completed the Executive Management Program at The University of Pennsylvania's Wharton School of Business, as well as continuing education coursework at Harvard Law School.
Nick Gagas
Vice President, Engineering
Mr. Gagas is responsible for overseeing the Central Plant Engineering and Design Services teams. He has been with NORESCO for 18 years and has extensive experience in analysis, design and construction of chilled water, boiler, combined heat and power, HVAC, direct digital control, and solar and renewable energy applications in commercial, institutional, and industrial facilities.
Prior to joining NORESCO, Mr. Gagas has worked with various branches of the federal government including the Air Force, Army Corps of Engineers, Department of Energy, General Services Administration, Navy, Coast Guard and Veterans Administration, as well as State and municipal governments across the U.S.
Mr. Gagas earned a BS, Mechanical Engineering, at the University of Hartford and is a Registered Professional Engineer in multiple States.
Wade Carleton
Senior Vice President, Construction
Mr. Carleton is Senior Vice President of NORESCO's Energy Services (ES) group, leading construction of projects for state, municipal and private sector customers. He has more than 25 years experience with energy savings performance-based projects totaling over $500 million. He joined NORESCO in 1994 and has served as Senior Vice President since 1998.
Mr. Carleton directs a team of nearly 50 project managers across the U.S. He is responsible for the review of technical applications, construction constraints, contractual compliance, project management, scheduling, project start-up, construction progress, and financial planning. He works closely with consulting engineers and internal engineering staff to develop suitable and sustainable energy conservation projects for customers and utility companies.
Mr. Carleton has led many project teams completing the full range of lighting, heating, ventilating and air-conditioning, variable speed drives, variable air volume, motor, process, steam loop and energy management control system conservation measures. In addition to these energy conservation measures, he has also been involved in the construction of new and renovated central plant facilities providing chilled water, hot water, steam and electricity at several customer locations.
Mr. Carleton earned a BS in Mechanical Engineering at the University of Maine.
Jerry Reilley, P.E.
Vice President, Facilities and Operations & Maintenance
Jerry Reilley has served as a NORESCO Vice President for over 21 years, originally in charge of analysis, and for the last 16 years, construction. In addition, Mr. Reilley oversees project commissioning and operations and maintenance activities across NORESCO's entire project portfolio. He manages a team of nearly 35 project managers, 40 operations and management specialists and 10 commissioning specialists. The majority of the construction projects managed by Mr. Reilley are for federal government customers within the U.S., Puerto Rico, Guantanamo Bay, Cuba and Japan.
Mr. Reilley's teams provide coordination between NORESCO and clients during and after construction to ensure optimum energy savings are achieved and maintained while delivering services with an optimum level of quality and convenience. He typically oversees $300 million of projects at various stages of construction for customers that include the U.S. Navy, Department of Energy, the Architect of the Capitol and the Department of Defense.
Mr. Reilley earned a BS in Civil Engineering at Northeastern University and holds an MBA from the University of New Haven. Mr. Reilley is a registered professional engineer in the state of Connecticut.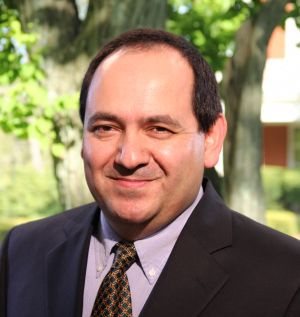 Pablo Hernandez
Vice President, Finance
Mr. Hernandez joined NORESCO in 2001 and is responsible for all financial planning and analysis activities of the company, as well as project financing, bonding and insurance. In this role, he helps NORESCO's sales and development teams structure the best and lowest cost financing solutions for our customers. He also oversees NORESCO's Energy Infrastructure Group, leveraging his extensive experience in the financial analysis, development and operation of central energy plant assets.
Prior to joining NORESCO, Mr. Hernandez was the Manager of Corporate Finance for EnergyWorks in its efforts to offer co-generation solutions to its clients in South, Central and North America as well as in Spain. Mr. Hernandez holds a BS in Chemical Engineering from Universidad de America, Colombia, and a MBA in Finance from the University of Oklahoma.
Adam Nee
Vice President and General Counsel
Mr. Nee has been with NORESCO for over ten years, and as Vice President and General Counsel manages NORESCO's nine-person legal department and is responsible for all legal and contract services, corporate governance, litigation and general business guidance.
Mr. Nee specializes in risk mitigation, and during his time at NORESCO has developed and implemented numerous compliance programs. He provides regular support to NORESCO's federal government energy performance contracting business, with a focus on federal project financing.
Prior to joining NORESCO, Mr. Nee worked in the professional practices group at the firm of Donovan Hatem, representing architects, engineers and design firms in complex, multi-million dollar litigation and other disputes.
Mr. Nee holds a BA in History from the University of Massachusetts at Amherst and a JD from Boston University School of Law.
Troy Walters
Vice President and General Manager, Sustainability Services
Troy Walters has more than 15 years of professional experience including more than 10 years of general and operations management experience within the energy, engineering, and construction industries. Mr. Walters is responsible for the strategic direction as well as the day-to-day operations of the organization, including oversight of its technical and financial commitments.
Mr. Walters also oversees the management of the organization's solar photovoltaic system in Whitehouse Station, New Jersey, including the maintenance and repair of the system, maintaining the client relationship with the host, and the management, trading, and negotiation of the SREC's created from the system.
Mr. Walters has a successful project management track record preparing, reviewing, and coordinating projects to keep abreast of schedules and other project factors impacting client engagements.
Prior to joining NORESCO, Mr. Walters was Chief Financial Officer for two different firms in hands-on, operations-oriented roles that leveraged his understanding of the financial facets of construction projects to ensure successful outcomes for each firms' clients.
Mr. Walters holds a BS and MBA from York College of Pennsylvania.