Planning and executing a long-term procurement strategy in the face of constantly changing markets requires experience and local market intelligence.
Whether you need retail energy purchasing, renewable energy credits, or other utility and rate consulting services, NORESCO offers a well-structured, transparent planning and purchasing process.
Based on your organization's unique energy-use profile, we deliver solutions to maximize your savings, complement your building's operating characteristics, and meet your business needs, risk tolerance, and environmental objectives. Our energy experts evaluate your energy use through our Load Interval Analysis™ software to ensure your purchasing strategy complements the way you operate. We take the burden off of you by managing the procurement process and supplying you with the expertise, tools, and resources you need to make informed decisions.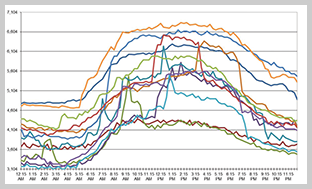 NORESCO's Load Interval Analysis™ software provides an in-depth analysis of your organization's unique energy use and operating characteristics. Our software uncovers trends, anomalies, and opportunities to improve operational practices, which may even help you qualify for a better rate structure.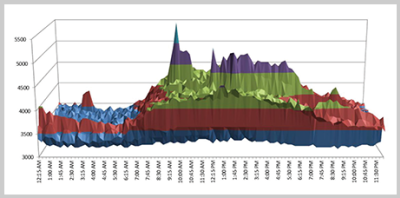 Our goal is to repeatedly secure you the lowest possible pricing and the most favorable contract terms available. Our Plan-Procure-Monitor process is designed to maximize your energy savings while ensuring the long-term sustainability of your energy procurement strategy.