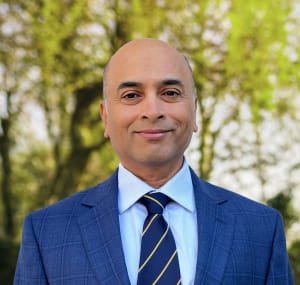 Gopal Shiddapur
Vice President, Federal Project Development
Mr. Shiddapur oversees all federal project development activities at NORESCO. As Vice President for Federal Project Development, Mr. Shiddapur ensures development of customer-centric projects that maximize resiliency and progress toward federal mandates. During his 20-year career at NORESCO, he has held roles with increasing responsibilities in project development leading to more than $600 million in performance-based energy infrastructure projects.
Mr. Shiddapur has more than 28 years of experience in energy services in various markets, including federal, state, and municipal governments, and in healthcare, educational, commercial, and industrial facilities. He has led teams performing energy analysis, design, commissioning, sales, program management, contract compliance, financial structuring, and project development.
Prior to joining NORESCO, Mr. Shiddapur developed performance contracting projects at Duke Solutions in Charlotte, NC, and performed energy studies for utilities at Savage Engineering, Inc. in Bloomfield, CT.
Mr. Shiddapur received an M.S. in Mechanical Engineering from the University of Texas at Austin and B.S. in Mechanical Engineering from the Government College of Engineering, Pune, India.