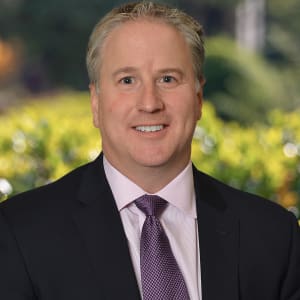 Troy Walters
Senior Vice President and Chief Operating Officer
Troy Walters has more than 20 years of general, financial, and operations management experience within the energy, engineering, and construction industries. Mr. Walters currently serves as NORESCO's Sr. Vice President and Chief Operating Officer, helping to drive an organizational vision and operational strategy that best serves our employees and our customers.
Mr. Walters is responsible for the operations of the organization, including oversight of its contractual and financial commitments. Mr. Walters directly oversees NORESCO's Sustainability Services, Engineering, Lighting and Water Solutions, Construction, and Operations and Maintenance departments. In his current role, Mr. Walters provides support to allow departmental leaders to focus on ensuring operational excellence in project and service delivery. Mr. Walters also oversees the development, training and hiring needs across these groups.
Prior to joining NORESCO, Mr. Walters was Chief Financial Officer for two different firms in hands-on, operations-oriented roles that leveraged his understanding of the financial facets of construction projects to ensure successful outcomes for each firms' clients.
Mr. Walters holds a BS and MBA from York College of Pennsylvania.