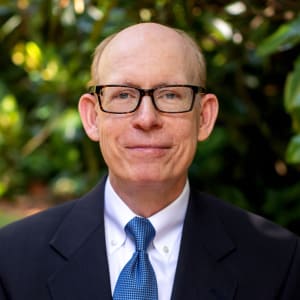 Jim Williams
Senior Vice President, Energy Services
Mr. Williams is responsible for overseeing sales, business development and engineering for NORESCO's energy services project activities in all non-federal markets with an emphasis on higher education, K–12, healthcare, correctional, state, county, and local government markets. He has more than 35 years of experience in the energy services industry, including more than 25 years in regional and executive leadership roles. Mr. Williams focuses on establishing and maintaining a business culture dedicated to achieving consistent high rankings for customer satisfaction.
Mr. Williams has spent his career helping organizations optimize the performance of their buildings and facilities, reduce environmental impact, and achieve operating cost savings. Having served customers in both public and private sector markets, he has the proven ability to provide customers with customized services, strategies, and programs.
Mr. Williams earned an M.B.A. at Georgia State University and a B.S. in electrical engineering from Georgia Institute of Technology with a certificate of specialization in energy engineering and energy management.