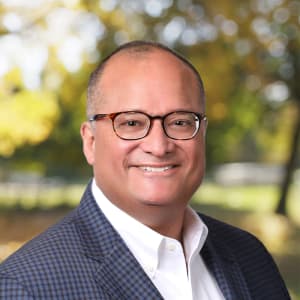 Julio Ampuero
Vice President, Strategic Alliances
Julio Ampuero serves as Vice President, Strategic Alliances, building on more than three decades of experience with domestic and international sales, service, process optimization, strategy development and execution for building systems and connected technologies. Working collaboratively, he develops strategic alliances, partnerships, joint ventures and teaming arrangements to support NORESCO's growth and life-cycle solutions mission.
Prior to joining NORESCO, Mr. Ampuero led Oracle Corporation's efforts in its Strategic Clients Group to transition a multinational conglomerate's enterprise applications from on-premise to cloud, requiring extensive leadership engagement with global system integrators. He previously developed the technology strategy and execution for digital offerings and services at Alliance Laundry Systems, the largest global manufacturer of commercial laundry systems.
His recent experience with cloud computing and the internet of things capped a 20-year leadership career at Honeywell International, where he progressed from roles in business and sales management to business transformation, including mergers and acquisitions. Companies that have benefited from leadership during his career include York International and Johnson Controls.
Mr. Ampuero holds a Bachelor of Science degree in Mechanical Engineering, with an emphasis on HVAC Design and Controls, from Virginia Polytechnic Institute and State University (Virginia Tech). He earned his Master of Business Administration degree at the University of Miami, with a concentration in International Management.